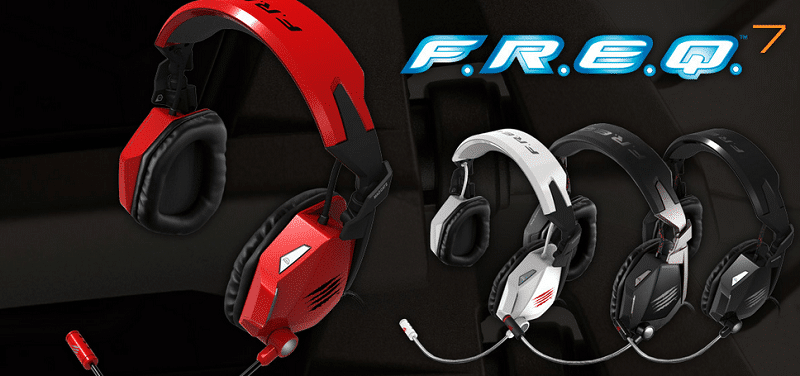 MadCatz, Tritton, Saitek and Cyborg, you may know some of or all of these brand name, but one thing you may not know is that they're all divisions of the same company. MadCatz have been making quite a name for them selves recently and while they do have a strong history and some great products that span many years and several gaming generations, its their latest brands and products that have been taking the gaming world by storm.
Over the last year we've seen a few entries to the F.R.E.Q headset range, first up we had the F.R.E.Q.5 headset, the F.R.E.Q.5 Red and now the F.R.E.Q.7 which have come under the various brands such as Saitek, but are all fundamentally MadCatz F.R.E.Q. Headsets. the F.R.E.Q.5 has long been my number 1 personal headset of choice, ever since I wrote the original review for the product it literally hasn't gone a day without being used for my daily gaming, music and skype activities.
I was ecstatic to find out I would have the opportunity to review this headset, and there was only one question in my mind when I saw it "do I finally have a contender that could temp me away from the F.R.E.Q.5?" Well that is what I hope to find out today, but given the performance of the previous model, the F.R.E.Q.7 certainly has its work cut out.
MadCatz have a very clear cut product naming strategy, one that is well demonstrated by their R.A.T. mouse range, the R.A.T3, R.A.T.5, .RA.T.7 and R.A.T9 rank in order of low to high in terms of features, performance and price. Starting with the 3, the most budget friendly and the 9 being the most feature-laden premium product. The same principle is applied to the F.R.E.Q.7 and while it looks almost exactly like the previous model it does have some upgraded hardware which we'll be taking a closer look at in just a moment.